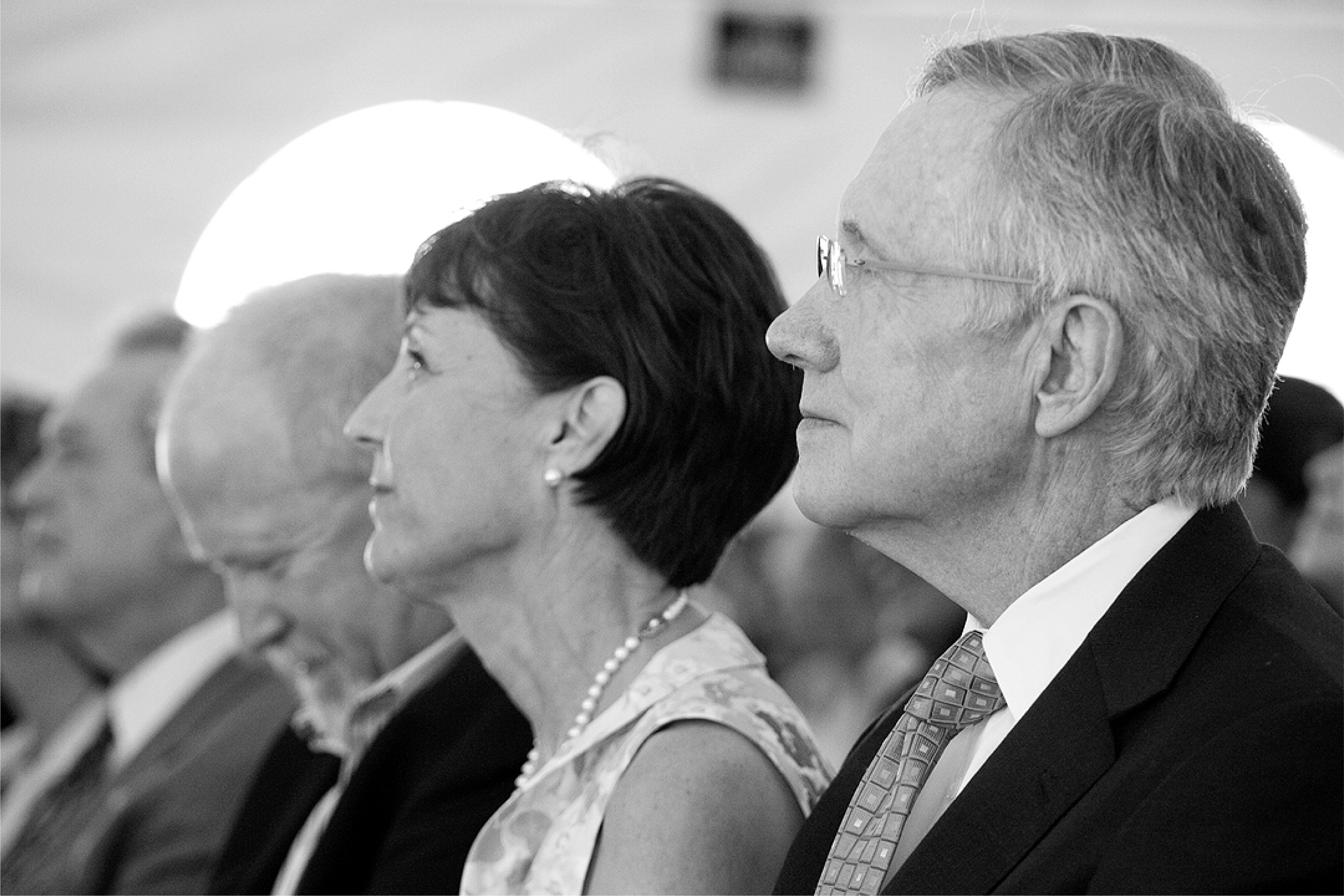 José Dante Parra Reacts to the Passing of Senator Harry Reid
José Dante Parra official communication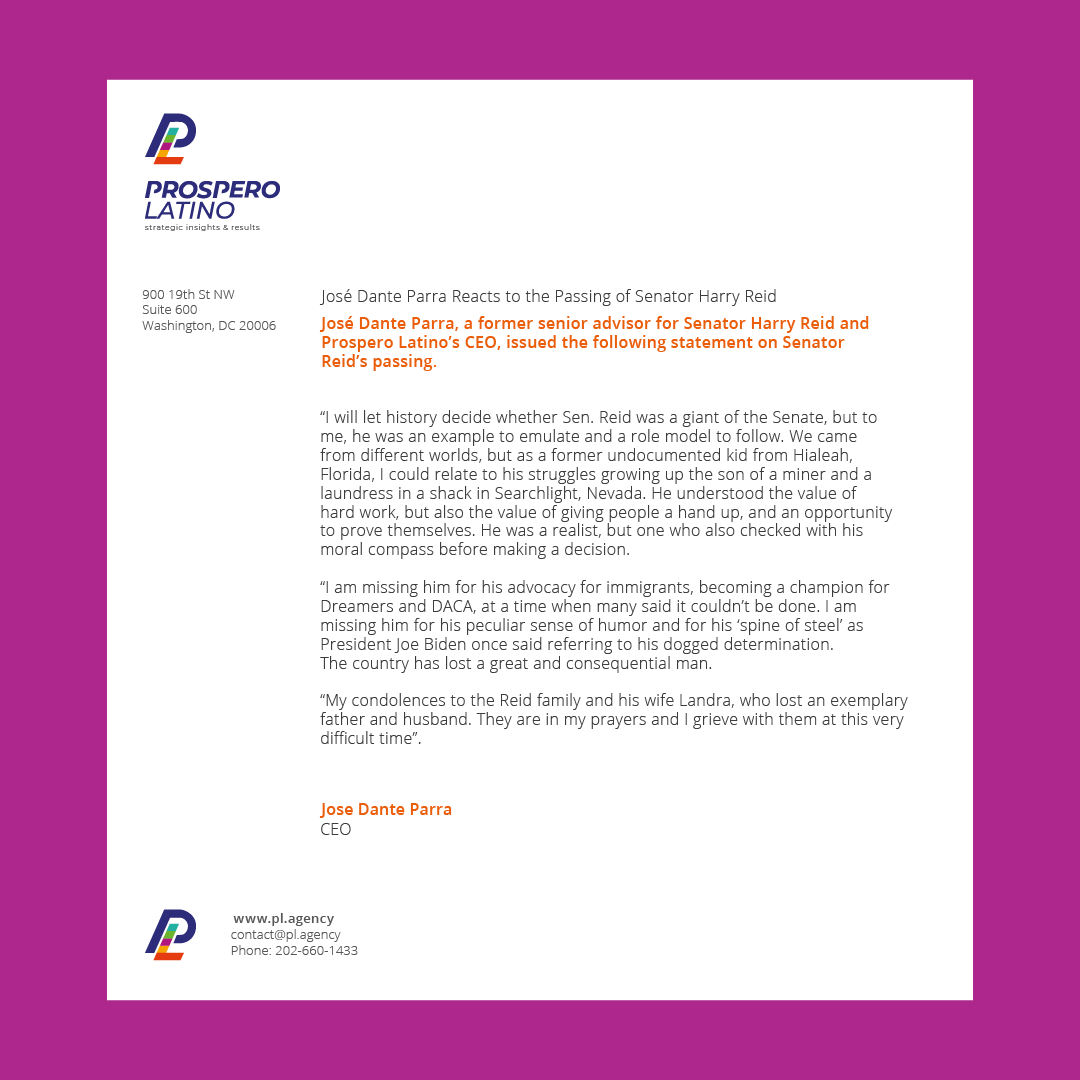 José Dante Parra, a former senior advisor for Senator Harry Reid and Prospero Latino's CEO, issued the following statement on Senator Reid's passing.
"I will let history decide whether Sen. Reid was a giant of the Senate, but to me, he was an example to emulate and a role model to follow. We came from different worlds, but as a former undocumented kid from Hialeah, Florida, I could relate to his struggles growing up the son of a miner and a laundress in a shack in Searchlight, Nevada. He understood the value of hard work, but also the value of giving people a hand up, and an opportunity to prove themselves. He was a realist, but one who also checked with his moral compass before making a decision.
"I am missing him for his advocacy for immigrants, becoming a champion for Dreamers and DACA, at a time when many said it couldn't be done. I am missing him for his peculiar sense of humor and for his 'spine of steel' as President Joe Biden once said referring to his dogged determination. The country has lost a great and consequential man.
"My condolences to the Reid family and his wife Landra, who lost an exemplary father and husband. They are in my prayers and I grieve with them at this very difficult time."
###
Our memories with Harry Reid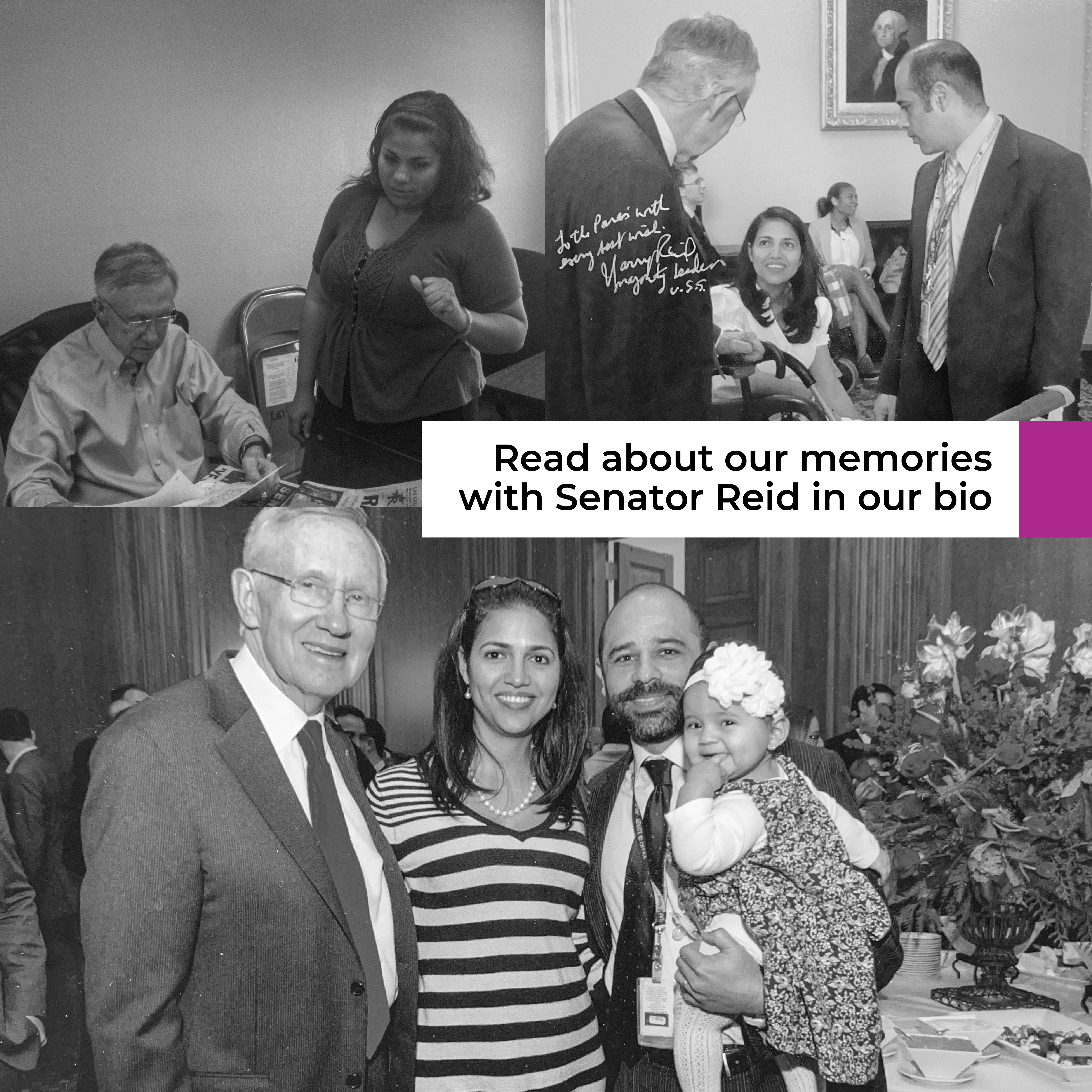 Photo #1:
Sen. Reid receives letters from Dreamers, delivered by
Astrid Silva
, telling him about their life stories and the need for DACA relief.
Photo #2: Sen. Reid meets my daughter Sofia del Mar, for the first time. He always made a point to meet the new babies from his staff.
Photo #3: Sen. Reid celebrates with my wife Maria Elvira, my daughter Sofia and me, at the 2013 holiday party in the U.S. Capitol.
We will not forget you, Sen. Reid.
December 2, 1939 – December 28, 2021
American Lawyer.
Politician in Nevada (1987 – 2017).
Leader of the Senate Democratic Caucus (2005 – 20017)
Senate Majority Leader (2007 – 2015).